NEW RELEASE!!!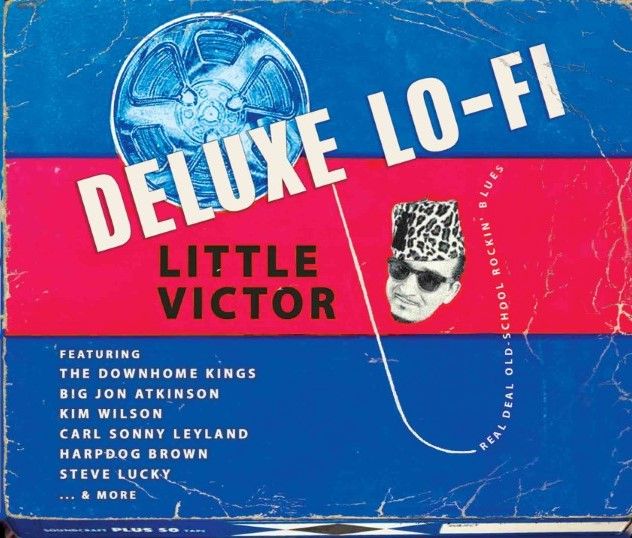 LITTLE VICTOR
"DELUXE LO-FI" 
Rhythm Bomb Records  
I just played "Deluxe Lo-Fi" through it for the first time... Wow, what a wonderful record. It's raw and passionate and clearly shows what a deep understanding and love Little Victor have for an era of the blues that seems to have been forgotten by so many of today's blues performers. I think it's such a great piece of work. As much as I adore Muddy and BB and all the greats I feel it's so important to let people know that there's still a great scene going on right NOW and people like Little Victor are doing the REAL thing. I think what Victor is doing is going to make a real impact in the near future, it'll be the next blues movement.... I hope so anyway! 
-Steve Hoare (The Blues Lounge)
BUY IT NOW AND ASK FOR AN AUTOGRAPHED COPY:
littlevictor@hotmail.com
VINYL LP VERSION OF THE ALBUM COMING SOON ON STAG-A-LEE RECORDS
---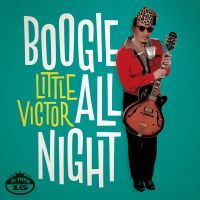 LITTLE VICTOR
"Boogie All Night"
  El Toro Records

This album finds Little Victor in my hometown of Phoenix, Arizona, utilizing some great musicians to create a beautiful ensemble sound and a great support for Victor's wonderfully "back in the alley" guitar, harmonica, and vocals. I am very proud to call Little Victor my friend, and I am delighted to have a guest slot as a harmonica player on this record, particularly since Victor is an excellent harmonica player and certainly does not need my help.
Keep on bopping those blues Little Victor!              -Bob Corritore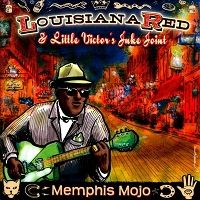 LOUISIANA RED &
LITTLE VICTOR'S JUKE JOINT
"Memphis Mojo"
 Ruf Records  
Louisiana Red is a legendary master of  deep soul blues, learning slide from Muddy Waters, and carving out a style of his own in the American Blues fabric with few if any peers. Take this multi-Blues Music Award and W.C. Handy Award-winning artist and pair him with LITTLE VICTOR, whose raw talent and deep understanding of Red's music is second-to-none, and you have a shining display of true down-home style, simply simmering with the kind of gritty, energy-soaked blues that stirs the soul. For those that haven't had the extreme pleasure of finding themselves in a southern juke joint or delta blues bar, this album is an example of what your life's been missing.
BUY NOW (USA)
BUY NOW (EUROPE)
---
LOUISIANA RED &
LITTLE VICTOR'S JUKE JOINT
"Back To The Black Bayou" 
Bluebeat Music/Ruf Records  
Featuring special guests Kim Wilson and Bob Corritore in another rootsy and raw installment in the Louisiana Red legacy. Little Victor, who produced and plays on this rockin' session adds the the right amount of gut bucket feeling to this legendary master's sound. Red lived in Germany starting in the early '80s, and went to neighboring Norway to record this album with producer and guitarist Little Victor. The sound is ragged-edged fury and shows what an expatriate bluesman with 60 years of experience can lay down.
BUY NOW
 (USA)   BUY NOW (EUROPE) 
---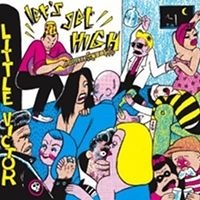 LITTLE VICTOR
"Let's Get High"
Wild Records  
Little Victor's one and only release on the infamous Wild Records out of Los Angeles. LVis joined by some of WILD's best including Alex Vargas, Omar Romero, Luis Arriaga, Angel Hernandez and Ricky McCann, plus special guests. Plenty of Blues Boppers & Rockers for your dancing feet on this wild-assed party platter...!